About Pre-Engineered Metal Buildings
Pre-Engineered Metal or Steel Buildings simplify and streamline the building process which can result in faster project completion times and significant cost savings.
Some of the benefits of a Pre-Engineered Metal Building Include:
Faster Construction – A pre-engineered building can cut weeks off of your construction time, saving time and money.
Lower Life-Cycle Costs – Resulting in greater Return on Investment.
Design Flexibility and Versatility – Can be designed to meet your individual needs and requirements, and be expanded to fit the growing needs of your business.
Strength and Durability – Metal buildings are more likely to survive in harsh weather conditions than other types of construction.
Lower Maintenance – Today's long-life finishes provide years of carefree beauty. A pre-engineered metal building will require less maintenance than similar structures made from some other types of materials.
Increased Energy Efficiency – Dramatically decrease heating and cooling expenses.
Longevity – Your investment will be built to last and will serve you well for years to come, due to the use of only high-grade metal and premium components.
Environmentally Friendly – Produced with materials that are 99% recyclable.
The net result is a structure that is lower cost, faster to build, with a high level of durability, and relatively easy maintenance.
About Young's Building Systems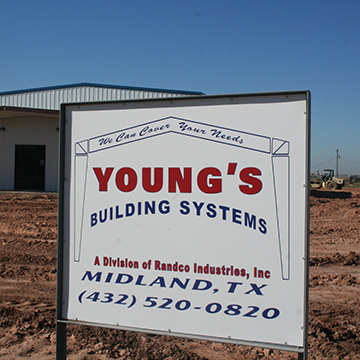 COMPANY HISTORY
Since 1981, Young's Building Systems has been providing West Texas with a wide variety of metal building needs. This family owned and operated business has become an industry favorite due to the experience and professionalism demonstrated in the successful completion of hundreds of client projects.   Young's Building Systems has the ability to erect any type of building, from a small single story to a city high-rise.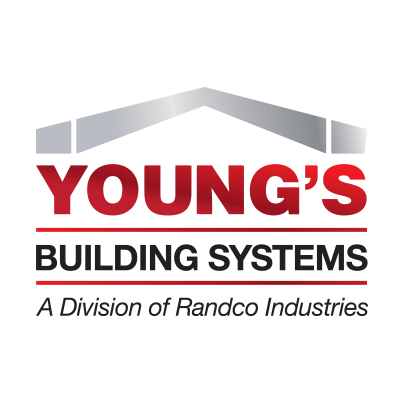 CLIENT PROTECTION
Young's Building Systems is proud to offer you the peace of mind by being a fully bonded company as well as a carrier of all necessary workmen compensation and general liability insurances to meet and exceed the industry's standard requirements.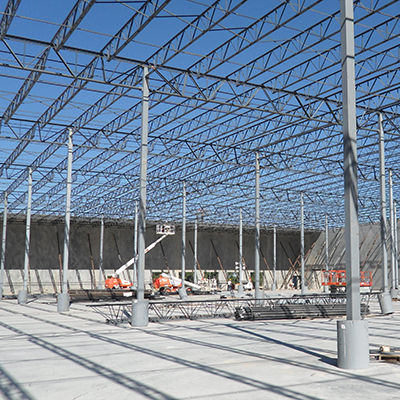 COMPANY VISION
Our work ethic is based on the principles of quality, promptness, and customer experience. Young's Building Systems approaches each job with the mindset that we must continuously raise our standard of excellence and work hard to make sure that each and every one of our client needs is met.